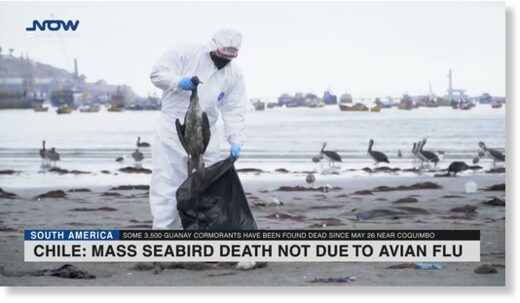 Early tests indicate that the recent mass death of thousands of seabirds along Chile's northern coast were not caused by avian flu, authorities said Friday.
Some 3,500 Guanay cormorants -- once known as the "billion dollar bird" for their connection to the European fertilizer industry -- have been found dead since May 26 near the coastal port of Coquimbo, according to Chile's Agricultural and Livestock Service (SAG).
Workers in biohazard suits collected hundreds of the dead cormorants, with their distinctive black-and-white coloration, along beaches in sight of restaurants and hotels.
Initial tests on the dead birds did not reveal presence of avian flu, which has wracked other parts of Chile, Jorge Mautz, regional director of the service, told AFP.