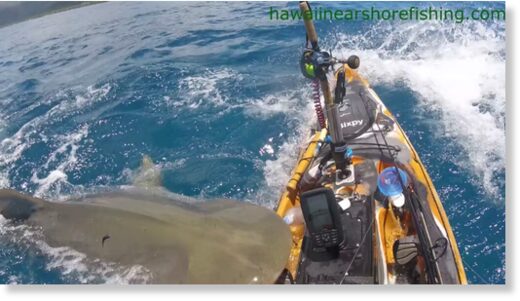 A shark attacked a man fishing from his kayak off the coast of Hawaii in a harrowing encounter that he caught on video. The man wasn't hurt in the brief attack.
Scott Haraguchi was fishing less than 2 miles off the island of Oahu around midday Friday. After he caught a fish, he told a local TV station he left his GoPro camera running.
"It was incredibly bad luck but incredibly good luck to capture it," Haraguchi
told KITV.