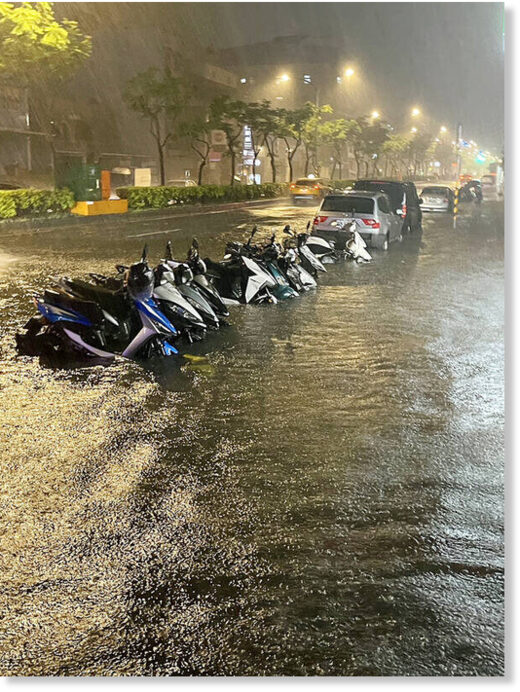 Torrential rains triggered flooding in many parts of Taiwan on Monday night, but no serious injuries were reported.
Flooding was reported in 16 locations in Tayouan as of midnight, after a large amount of rain fell in a relatively short duration, the Taoyuan Department of Water Resources said.
The situation in Lujhu District (蘆竹) was the most severe, with floodwaters reaching knee-high by 9:30pm, the department said.
The Taoyuan City Government issued a level 3 flood alert at 10:30pm, but lowered it at 2am yesterday after the rain weakened, it said.
Yangmei District (楊梅) on Monday received 60mm of rain in an hour, while five other districts received 40mm of rain, the department said.