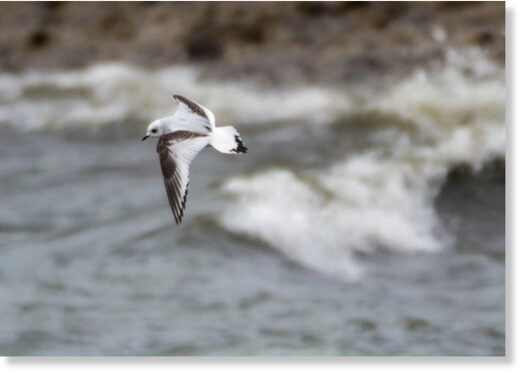 It was 8:15 on a Saturday morning when Woody Goss' phone started buzzing.
Annoyed, he checked the screen to find that one of his birding groups was puzzling over a small white gull with distinctive black markings. The bird looked like a Ross's gull—a very rare visitor from the high Arctic that last stopped for an extended visit at Chicago-area beaches in 1978.
But could it be?
Goss—a "gull person" among birders—had no doubt. He ran out of the house and drove from Lakeview to Rainbow Beach on the South Side "faster than I'll admit to a reporter."
And there it was,
2,000 miles from its icy home.
"This is about as good as it gets for me, not just as a birder, but in life," said Goss, 34.