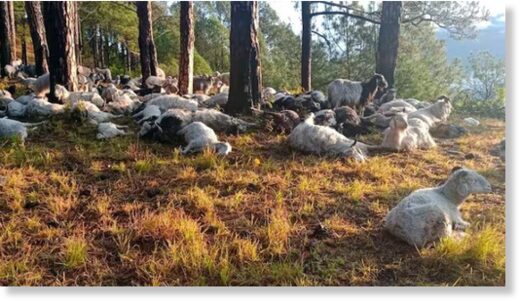 More than 350 sheep and goats died due to lightning in Uttarkashi, Uttarakhand on Saturday night. According to media reports, three people from Barsu village of Bhatwadi block were taking more than a thousand sheep and goats from Rishikesh to Uttarkashi.
At night they reached Khatukhal in Dunda tehsil. During this time it was raining continuously and there was a strong storm. Lightning struck at around 9 o'clock in the night and more than 350 sheep and goats died due to its grip.
Due to the death of so many animals together, the people of the village got scared. He informed Vineeta Rawat, the head of the Bhatwadi block, about the incident. Vinita Rawat told the DM and the District Disaster Management Department about the incident.