Earth Changes
START
Sun, 02 May 2021 05:22 UTC
---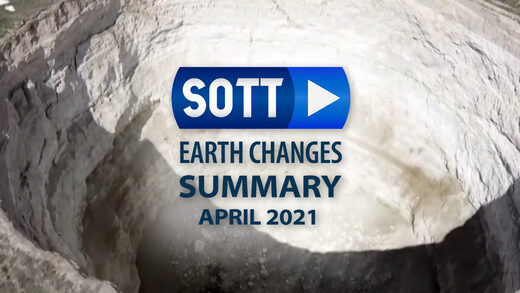 A sudden pressure difference between Greenland and northern Europe triggered a massive arctic cold blast that plunged temperatures to historical records throughout Europe. The extreme cold arrived less than a week after a record-warm period at the final days of March.
The thermometers in Capanna Margherita, Italy plunged to -33,2°C, while Novi Vasi, Slovenia registered an all-time national record of -20°C. The UK was also hit by a new national April cold record with -6°C, just a few days after an all-time record for March of -15,4°C in Eskdalemuir. And while we are there, the Alps also reported the coldest April in history.
Very low temperatures with record-breaking cold and damaging frost were also reported in parts of France, Germany, and Croatia.
A cold blast from the Arctic Ocean pushed Alaska into a deep freeze breaking two records for snowfall and low temperatures for two consecutive days. The historic storm ranked among the most intense snowfalls since records started and snow cover reached as far south as Oklahoma.
Extreme cold temperatures with substantial snowfall totals to match hit the Moscow region this month. Weather conditions were akin to those suffered during the depths of winter. At the same time, the eastern region of Russia registered the greatest snow cover for April.
Are we recognizing the pattern here?
Typhoon Surigae became the most intense April tropical cyclone on record and battered the eastern Philippines with 190mph winds and intense rain. Parts of East Nusa Tenggara Province saw more than 20 inches of rain in 2 days.
Heavy rain and flooding also affected the central and northern areas of Colombia triggering landslides and damaging homes. Thousands of families were affected.
Hail as large as softballs battered portions of Texas and Oklahoma, leaving behind shattered windows on cars and in homes. It was the
second
billion-dollar disaster this year in Texas.
Hundreds of new sinkholes have been reported in Konya Province, Turkey since the start of the year, almost double the number registered last year.
All this and more in our SOTT Earth Changes Summary for April 2021:
---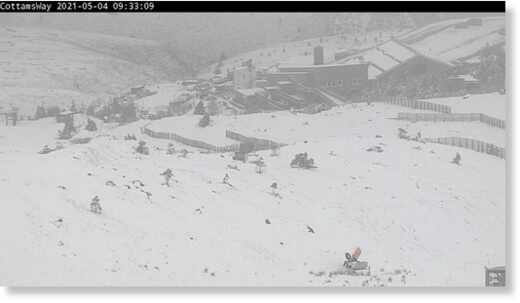 A blanket of snow has fallen across the Scottish Highlands as a chill sweeps the country in May.
Several inches of the white stuff was spotted in the Cairngorms in the north of the country - making for good skiing conditions on the mountain range.
The adverse conditions has even astounded locals who are used to the wintry weather throughout the year.
Gary Hodgson, who owns a walking company up in the Highlands, said that 'it is still winter' as he shared a picture of the white stuff on Coire Cas car park in Aviemore this morning.
---
Richard Davies
Floodlist
Tue, 04 May 2021 19:33 UTC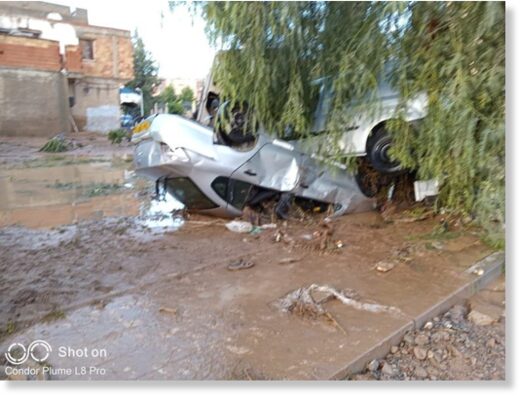 Severe flash flooding has affected parts of northern Algeria since 02 May 2021. As of 04 May, fatalities were reported in Batna, Médéa and Provinces.
Civil Protection in Algeria reported severe flooding in Médéa Province following heavy rainfall on 03 May 2021.
Buildings, roads and infrastructure were damaged. Four people died after being swept away by flood water in the municipality of Beni-Slimane where a medical building and dozens of vehicles were damaged.
In M'sila Province, 1 person died in flood waters in Daïra de Magra municipality. Civil Protection rescued trapped motorists in Ain Khadra municipality.
Radio Algérienne
reported
flooding affected parts of Batna Province on 02 May 2021. Two people died after being swept away by flood waters in Amdoukal municipality. Several roads in the province were cut, causing traffic disruption. Roads were also flooded in parts of Biskra Province.
---
Madeline Holcombe and Michael Guy
CNN
Tue, 04 May 2021 08:51 UTC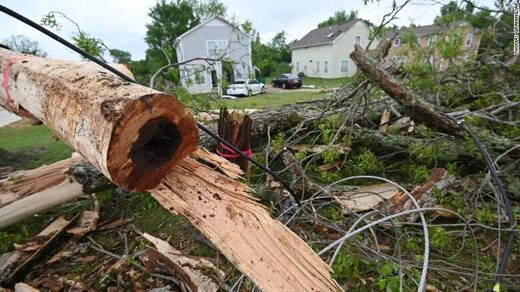 After a calm night, Tuesday is expected to bring severe weather to the
Southeast US, which has already been pummeled
by deadly tornadoes.
A storm system moved out of Oklahoma and Texas -- where more than 36,000 people were without power early Tuesday morning, according to
PowerOutages.us
-- and into the Lower Ohio Valley and Tennessee area. The evening brought diminished downpours and wind gusts, but daybreak threatens to bring severe weather again.
Large hail, damaging wind gusts and tornadoes are forecast to impact the areas from the Ohio River Valley down to the Gulf Coast.
As the day progresses, the heat and humidity that accompanies the month of May in the Deep South will help to reinvigorate the atmosphere and areas along the Gulf Coast from East Texas to the Florida Panhandle could see strong to severe storms pop up until the arrival of the severe gusts that come with the advancing front.
Areas from Central Louisiana, Alabama, Georgia, and Mississippi are more likely to see impacts from hail and damaging straight-line winds rather than tornadoes. But tornadoes are still possible.
These can be just as damaging to a region already reeling from storms hitting the state over the past few days.
---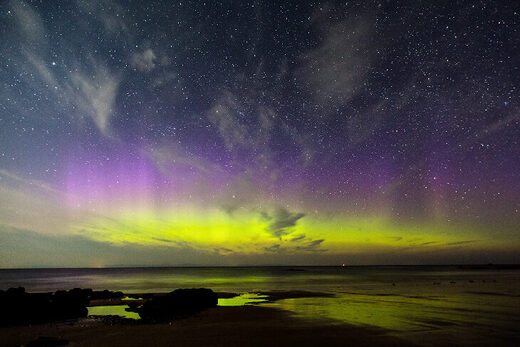 Red. Green. Purple. These are the colors we usually see during any display of auroras. On April 18th, Alan C. Tough of Hopeman, Moray, Scotland saw something else. "Black," he says. In the photo below, "note the dark vertical strip above the green band, which is devoid of any normal auroral colour."
Black auroras have been
seen before
. They are dark rings or black blobs that sometimes appear in an otherwise ordinary expanse of auroral light. Some researchers call them "anti-auroras." The black auroras in Tough's photo are
circled here
.
Ordinary auroras are caused by electrons raining down from space, hitting Earth's upper atmosphere and making the air glow. Black auroras are the opposite. Instead of electrons raining down, electrons are propelled upward, back into space. This diagram shows what happens:
---
Locomotive
YouTube
Mon, 03 May 2021 12:31 UTC
---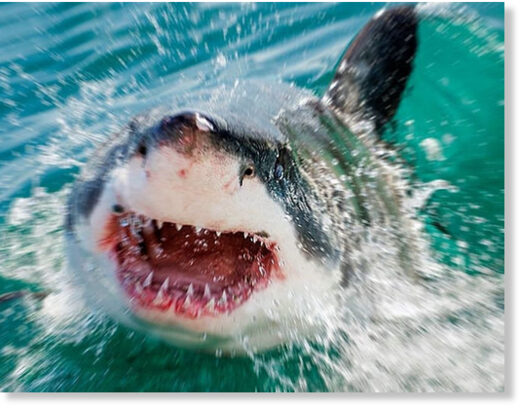 A fisherman has died following a shark attack at sea on Saturday in Westmoreland.
He has been identified as 53-year-old Donovan Haywood, otherwise called 'Doggie', who lived at Darling Street in Savanna-la-mar in the parish.
It is reported that shortly after 8:00 a.m., Haywood and a group of other fishermen set out from the community of Russia in Savanna-la-mar to go spear fishing off the shores of Little Bay in Little London.
While under water, Haywood was attacked by a large shark which ripped off his left arm and inflicted several bite wounds to his upper body.
---
Richard Davies
Floodlist
Tue, 04 May 2021 11:36 UTC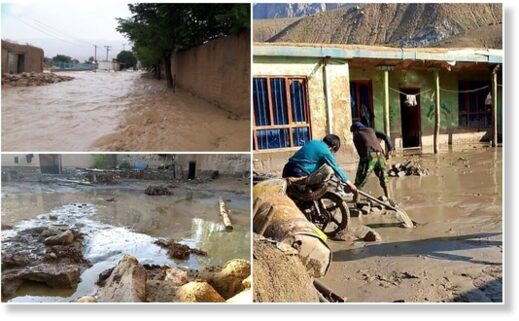 Widespread flash flooding in Afghanistan has caused fatalities and destroyed dozens of homes over recent days.
The Afghanistan National Disaster Management Authority (ANDMA) reported on 04 May 2021 that heavy rain and flash flooding affected several provinces from 02 May 2021.
The affected provinces include Herat, Ghor, Maidan Wardak, Baghlan, Samangan, Khost, Bamyan, Daikundi and Badakhshan. Damage assessments are ongoing but as of 04 May, ANDMA reported 16 people had died, 10 were missing, 44 homes destroyed and 197 damaged.
Media reported
14 people died in Adraskan district in Herat Province.
Afghanistan Meteorological Department first warned of the possibility of heavy rain and floods from 30 April 2021.
Warnings for heavy rain, thunderstorm and flash floods remain in place until 05 May 2021, particularly for northern and central provinces.
---
EXTREME FLOODING
YouTube
Mon, 03 May 2021 11:20 UTC
South Iran hit by flash floods and heavy rain 3.5.2021 [EXTREME FLOODING]


---