Earth Changes
START
Mon, 26 Apr 2021 07:32 UTC
---
---
RT
Wed, 28 Apr 2021 03:03 UTC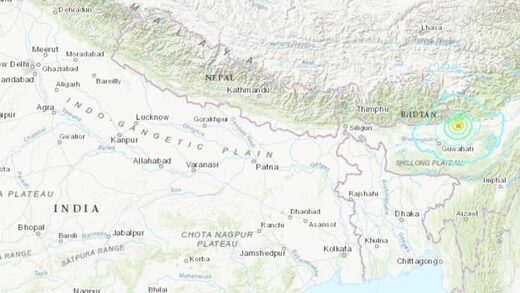 A 6.0 magnitude earthquake has rocked the Indian state of Assam, with many witnesses reporting powerful tremors felt across the country's northeast amid a series of aftershocks.
The quake struck near the towns Dhekiajuli and Tezpur at a depth of around 18 miles (29km) on Wednesday morning,
according
to the US Geological Survey (USGS), while the European Mediterranean Seismological Centre (EMSC)
recorded
a depth of just shy of 25 miles (40km). Aftershocks have been reported, with USGS noting one at a
magnitude of 4.9
and the European agency listing a total of four, ranging between 3.6 and 4.9 on the Richter scale.
Residents, including a local government minister, took to Twitter to report the "massive" quake, with
one
deeming it the "scariest earthquake [I have ever] witnessed." Another local
said
his "whole house vibrated" during the tremors, which he felt for more than 30 seconds.
---
---
---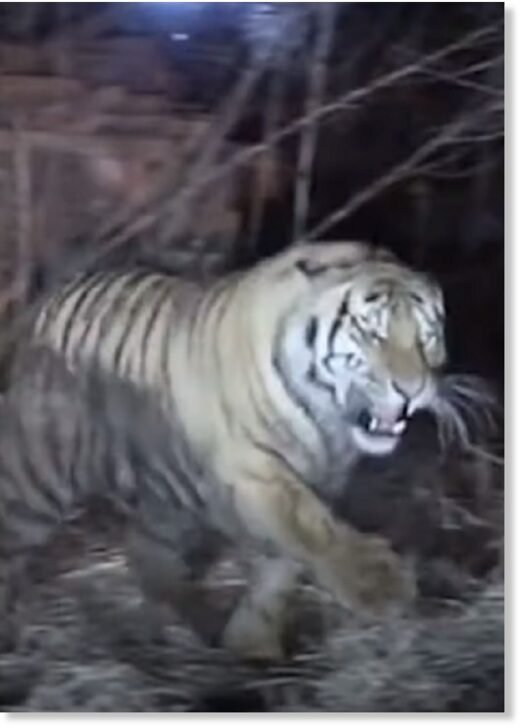 A Siberian tiger has pounced on a field worker and attacked a car in a Chinese village near the country's border with Russia.
The male juvenile tiger was first spotted roaming close to Linhu village in Heilongjiang province on Friday, according to Chinese media.
The tiger then attacked Wang Xue's car as she drove into the area to pick up a relative.
"It turned in the direction of two villagers working in the field," Ms Wang told state media.
"I shouted at them to run, but the tiger then ran straight in my direction."
---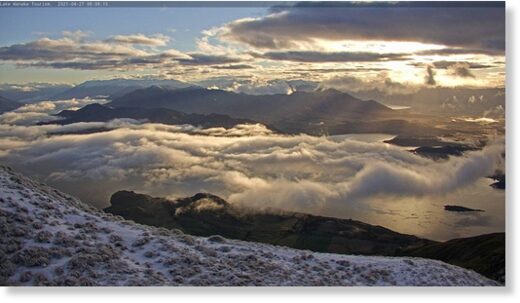 Winter has arrived slightly early in the South Island, with freezing temperatures and dustings of snow in many places this morning.
A midnight storm dumped about a centimetre of snow onto the Porters Alpine Resort near Castle Hill near Arthur's Pass early this morning.
And parts of inland Canterbury and Otago woke to below-zero temperatures, down to -3.2 deg C.
Porters operations manager Blair James hoped the cold snap was an early indicator of good snowfall this season.
He said the dump marked two weeks in a row of snowfall and cold temperatures
- weather which makes him hopeful for a good season to come.
---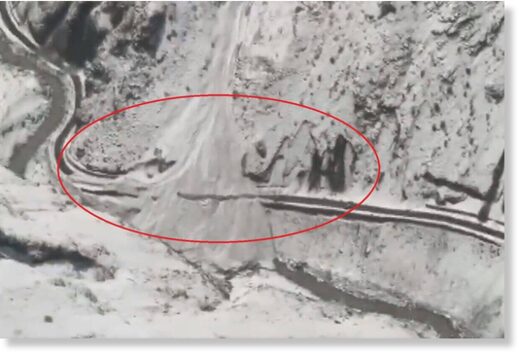 At least eight people died and 384 were rescued after a glacier broke triggering an avalanche close to the Indo-China border in the Indian state of Uttarakhand on Friday, a government official said.
"Eight bodies have been recovered. Rescue operations are in progress," a defence ministry official told reporters on Saturday,
adding that six of those rescued were in critical condition.
The road access was cut off at 4-5 locations due to multiple landslides
, after an avalanche struck in Uttarakhand's Chamoli district on Friday evening, the official said.
A state official also confirmed that at least 8 persons had died and more than 300 were rescued by the army personnel.
Comment:
Update:
The Time of India
reports
on April 27:
Sumna avalanche: 3 more bodies recovered, toll now 15 in Dehradun



Search and rescue teams on Monday have found three more bodies from the debris of an avalanche in Sumna region along the India-China border in Chamoli district.

Earlier, on Sunday, two bodies had been recovered by rescue personnel. With this, the toll of the disaster has shot up to 15, according to the District Emergency Operation Centre (DEOC). Three persons are still missing as per Army sources.

"One body was recovered from the debris on Monday morning while the other two were found from the avalanche sites in the later part of the day," said Nand Kishore Joshi, district disaster management officer.

An army helicopter brought the four bodies--including the one recovered on Sunday evening--to Joshimath from Sumna where the avalanche had hit on Friday evening.

As reported by TOI earlier, the Army has pressed into service an avalanche rescue sniffer dog to help the rescue personnel in the search operation.

Around 430 labourers were present in the two camps when the avalanche hit the two Border Roads Organisation (BRO) labour camps. According to Army officials, 384 labourers have been rescued, whereas six are critical and currently in hospital.
---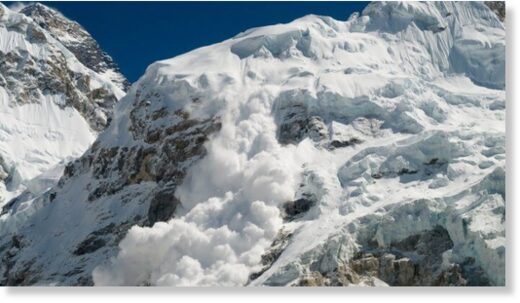 Two soldiers died in an avalanche at Siachen Glacier Sunday while four others were injured. Both the deceased soldiers belong to Punjab.
Sepoy Prabhjit Singh and Sepoy Amardeep Singh of 21 Punjab were caught in the avalanche in Sub Sector Hanif in Southern Glacier area. Other soldiers, trapped in the avalanche, were later rescued and are said to be recovering.
Punjab Chief Minister Captain Amarinder Singh has announced ex-gratia compensation of Rs 50 lakh, along with a government job each to the family of Sepoy Prabhjit Singh and Sepoy Amardeep Singh.
---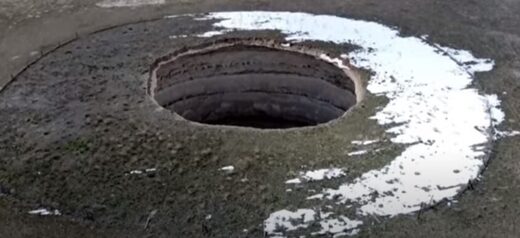 Massive sinkholes opened across the breadbasket of the Turkish plains, worrying farmers as the sinkholes creep closer to residential homes. The holes open when underground caverns created by drought can no longer contain the weight of the soil above.
About 600 sinkholes have been counted along the Konya plain, nearly double the 350 counted last year.
(AFP)
---