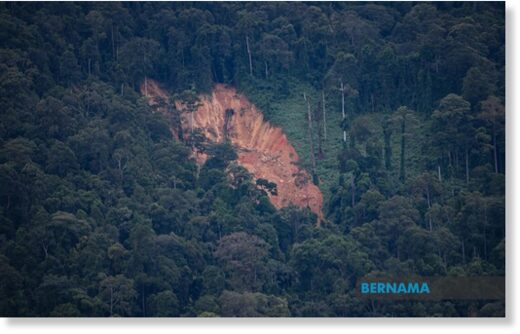 The incessant rain last week resulted in 37 landslide incidents reported in the Mambong state constituency, near here, said its assemblyman, Datuk Dr Jerip Susil.
According to him, three roads connecting Kampung Sadir, Kampung Kiding and Kampung Sepit were affected with the shoulder of the main road to Kuching city collapsing in incessant heavy rain all day.
"Four houses were also damaged in Kampung Garung, Karu, Sadir and Parang respectively due to landslides," he told reporters after observing the gotong-royong work of repairing the house of Nona Budis, 63, in Kampung Garung at KM 40, Jalan Puncak Borneo, today.
He said Nona's house was the most badly damaged after it was heavily covered with soil during a landslide last Thursday night.