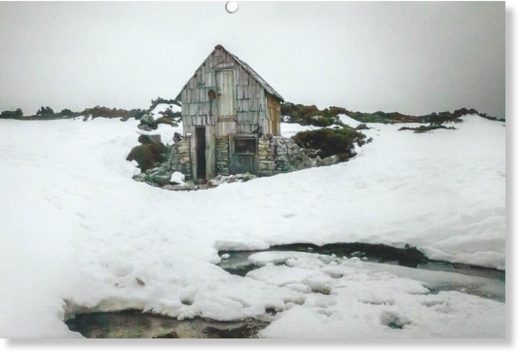 Rescue efforts to extract three injured hikers from the Tasmanian wilderness will continue on Sunday morning after severe weather hampered the operation on Saturday.
The trio remains in the Kitchen Hut on the Cradle Mountain National Park, where they sought refuge after they began to suffer from hypothermia on Friday afternoon.
Strong winds, thick snow and freezing temperatures
have halted the efforts of the police, paramedics and SES to rescue the group, believed to be from India.
It follows a failed attempt to rescue them on Friday night when
winds of 100 kilometres per hour forced a police helicopter to return to Hobart.