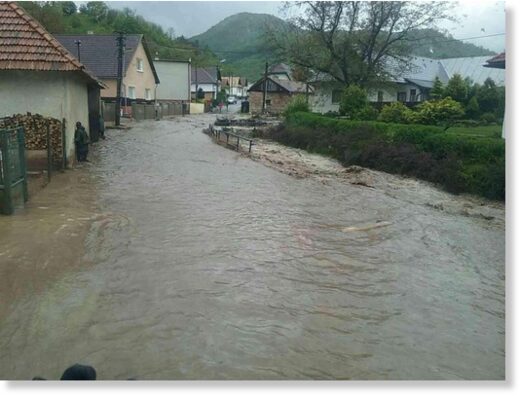 Emergency authorities report that one person has died in flash flooding which struck in Žarnovica district, Banská Bystrica Region of central Slovakia.
Severe flash flooding struck the village of Rudno nad Hronom in Žarnovica district on 17 May 2021. The dam of a reservoir near the village is thought to have broken after recent heavy rainfall.
The ensuing flood waters damaged homes and dragged vehicles through streets of the village. Slovakia's Fire and Rescue Service (HaZZ) said one person was swept away and was later found without signs of life. HaZZ also carried out some evacuations.
The Ministry of the Interior said that the flooding also destroyed multiple bridges and damaged gas connections. The mayor of the village declared an emergency situation in the village.