Earth Changes
Storm Center
YouTube
Tue, 21 Sep 2021 20:26 UTC
---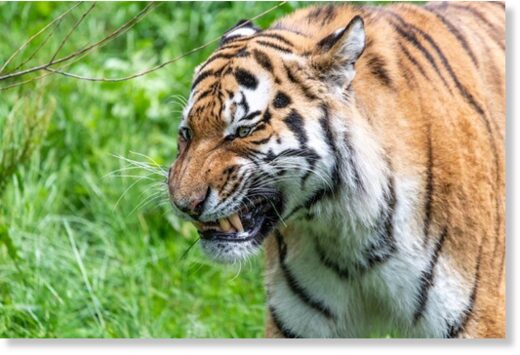 An unprecedented spate of fatal tiger attacks in a forest range of Gadchiroli district has struck terror in 18 villages in the region.
A sub-adult tiger, aged just about two years, is suspected to have killed seven persons, all men, in the Porla range within a month.
Such a spate of attacks is unprecedented, say wildlife officials.
Officials, however, have confirmed that only four of the attacks are by the two-year-old tiger. They are still unsure about whether the other three victims, too, had died due to an attack by this tiger.
The earlier known instances of attacks by Pandharkawda tigers Avni, which was shot dead in 2018, and Rajura tiger RT1, were spread over one-and-a-half years.
Gadchiroli Conservator of Forest Ashok Mankar told
The Indian Express
, "A two-year old tiger, who was separated from its mother a couple of months ago, has killed at least four persons, beginning August 15. We have the camera trap evidence for the same."
---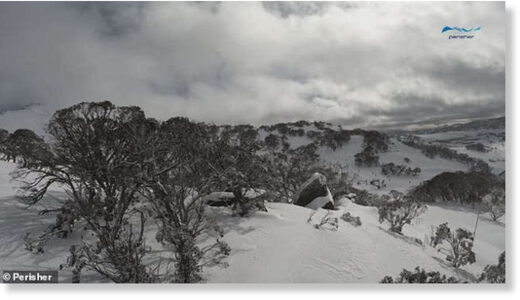 A polar blast which brought heavy snow and temperatures as low as -8C to NSW and Victoria during the past 24 hours is set to be followed by another arctic cold front this weekend.
In NSW, Tamworth dropped to -2.6C this morning, its coldest September morning in nine years, while the Thredbo top station was -4.2C only a day after it measured -8C.
At Victoria's Mt Baw Baw, which is currently 2C, some 28cm of snow has fallen in the past 36 hours.
Weatherzone's Joel Pippard said the polar blast had frozen large part of NSW and Victoria.
A polar blast is when cold air comes straight from Antarctica in the south and does not have time to warm up.
---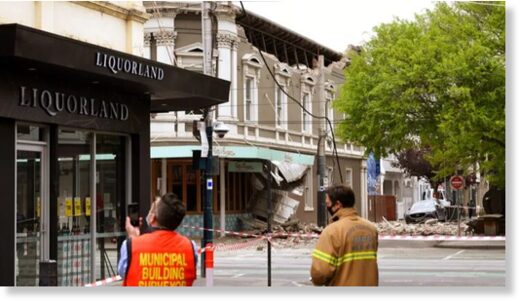 The state of Victoria, Australia, was shaken by
its biggest onshore earthquake in recorded history
on 22 September.
Some buildings were damaged
but no one was seriously hurt.
The
magnitude 5.9
earthquake struck at 9:15am local time, according to Geoscience Australia. The epicentre was in the Alpine National Park about 120 kilometres east of Melbourne, at a shallow depth of around 10 kilometres.
People in Melbourne, who are currently in a covid-19 lockdown, reported feeling the ground shake for 15 to 20 seconds
. Tremors were also felt in Canberra, just over 300 kilometres north-east of the epicentre.
A small number of buildings in Melbourne partially collapsed and power outages occurred in some parts of the city
, but no major damage or serious injuries have been reported.
Comment:
The timing of this unusually strong earthquake is notable because, after many months of increasingly oppressive lockdown restrictions, just a few days ago Australia saw an eruption of protests ignited by the enforcement of vaccine mandates:
Melbourne police fire pepper balls at thousands of protesters amidst growing discontent over vaccine mandates & endless lockdowns
The pattern of significant phenomena such as earthquakes, record rainfalls, meteor fireball events, and so on, amidst peaks of societal upheaval is becoming ever more apparent.
To further illustrate the point: about 15 days ago there was a significant M7.1 earthquake in Mexico that just happened to be the anniversary of an even larger M8.2 that rocked the country on the same date in 2017. In the run-up to the day many Mexicans reported feeling anxiety that a similarly large and devastating quake might occur; thankfully for them, the quake was not as destructive. A similar sequence was noted with the M8.0 quake on September 19th 1985 which was echoed in an M7.1 on the same date in 2017:


Rocks the size of small houses break off during landslide near Mexico City, 1 dead, 10 missing
For more on Earth Changes and the Human-Cosmic Connection, check out SOTT radio's:
As well as Pierre Lescaudron and Laura Knight-Jadczyk's book the subject:
Earth Changes and the Human-Cosmic Connection
---
Juby Babu
Reuters
Wed, 22 Sep 2021 10:49 UTC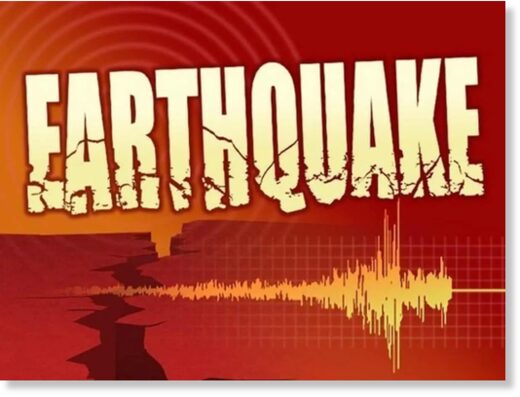 A magnitude 6.5 earthquake struck near the coast of Nicaragua on Wednesday, the European Mediterranean Seismological Centre (EMSC) said.
The quake was at a depth of 40 kilometers (24.85 miles).
The U.S. Tsunami Warning System said there was no tsunami warning after the earthquake.
(Reporting by Juby Babu in Bengaluru; Editing by Maju Samuel)
Source: Reuters
---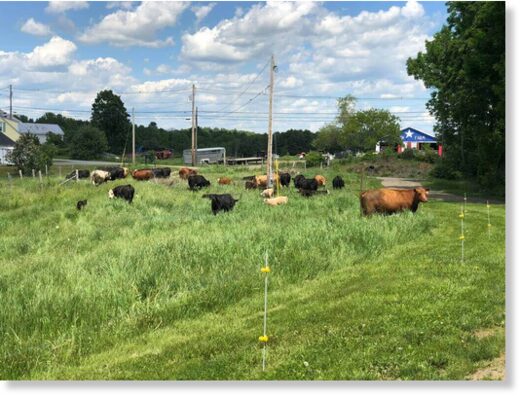 John Fortin was wrapping up a day of haying on his family beef farm on Saturday evening and happy he had beat the rainstorm.
Then he got a call from his neighbor telling him lightning had just struck a tree where eight of Fortin's cows had taken shelter from the rain. All eight had been electrocuted and were dead.
Those eight heifers represent 10 percent of the Fortin Farm's Angus 80-animal beef herd. The loss is a huge economic and emotional blow to the farm in Winslow that has been in the Fortin family for four generations.
"That storm rolled in around 5:30 and only lasted maybe an hour, but there was a lot of lightning close by," Fortin said. "My neighbor calls and says, 'Hey, lightning just hit the big pine tree on top of the hill and I have dead cows over here.'"
---
Gustaf Kilander
ABC News
Tue, 21 Sep 2021 10:26 UTC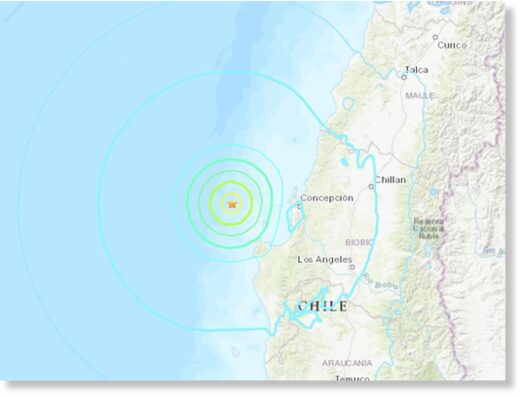 A strong earthquake shook buildings in the Chilean city of Concepcion on Tuesday, though there were no immediate reports of damage
A strong earthquake shook buildings in the Chilean city of Concepcion on Tuesday, though there were no immediate reports of damage.
The U.S. Geological Survey put the quake's magnitude at 6.4 and said it was centered offshore, 81 kilometers (50 miles) northwest of the city of Arauco.
Witnesses said tall buildings swayed strongly after the quake hit at 10:14 a.m. local time (1314 GMT).
Source: The Associated Press
---
Matt Gray
kxly.com
Sun, 19 Sep 2021 13:40 UTC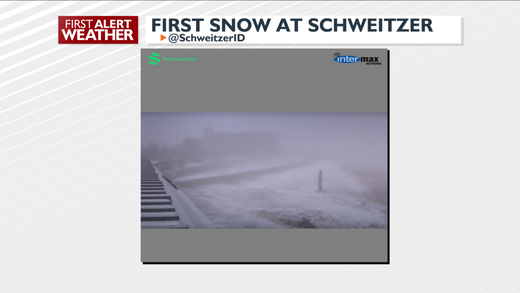 The first snow of the season is here, in the mountains at least. It means the snow pack is getting started in the high country and at least one local ski area is getting started building its base for the ski season this winter.
Schweitzer tops out at 6400 feet above sea level. Snow levels during this storm dropped between 5000 and 6000 feet in North Idaho and northern Washington.
Snow came back in the Cascades too. Mount Rainier was forecast to get up to 42 inches of snow over the weekend and looked the part on Sunday morning.
---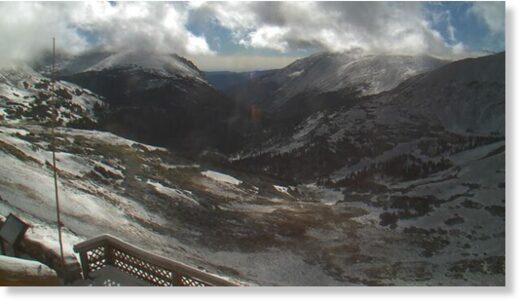 Snow and ice forced officials to close Trail Ridge Road in Rocky Mountain National Park on Monday morning. Trail Ridge Road was closed at Many Parks Curve, about 7 miles from the east entrances and Colorado River Trailhead, 10 miles from the Grand Lake Entrance.
The winter conditions include two to three feet of snowdrifts and ice. Trail Ridge Road will reopen when conditions and weather permit.
Old Fall River Road was also closed on Monday morning.
About two inches of snow fell in the higher mountains from Sunday night to Monday morning. The most significant reports of snow accumulation came from nearly 12,000 feet at the Alpine Visitor Center at Rocky Mountain National Park where 1-2 inches was reported Monday morning.
Snow falling above 10,000 feet is not unusual in September

but accumulating snow sometimes waits until October.
---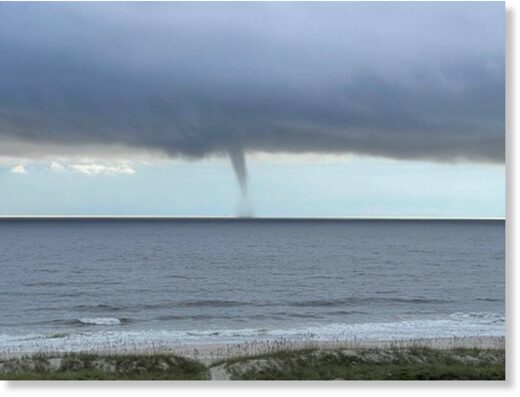 A waterspout was spotted Monday morning in Amelia Island.
Viewer Frank Allen captured it on camera in the Summer Beach area just before 8 a.m.
Chris Venable, another Action News Jax viewer, captured a photo of the waterspout too near Peters Point.
Currently, a Flood Watch is in effect for all of Northeast Florida and Coastal Southeast Georgia for potential heavy rain Monday.
---