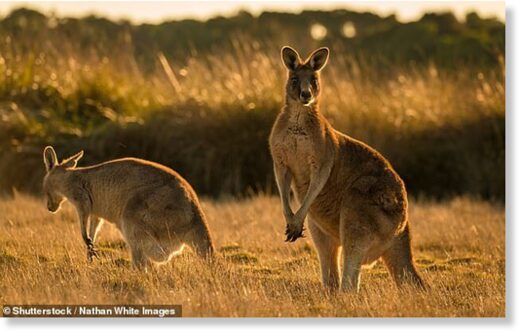 A kangaroo attacked a female jogger and chased her to a house in a scene 'like a horror movie' in Australia which was blamed on her perfume driving the animal wild.
Tracy Noonan was knocked to the ground and scratched in the back by the kangaroo while going for a run near Melbourne, saying she had 'felt a massive thump in the middle of my back' and turned round to see the marsupial standing over her.

After taking refuge in a nearby house, she looked outside and saw the animal continuing to watch her for the next 20 minutes, she told 3AW radio.
A ranger told her that the scent of the Sarah Jessica Parker perfume she was wearing had likely attracted the kangaroo's attention, she said.