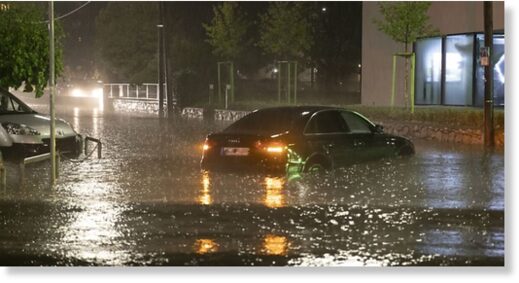 A rain storm that swept over the city of Graz in the Steiermark region of Austria on Friday evening smashed a rainfall record from 1938, flooded streets and cellars, and uprooted several trees.
One weather station in the city recorded rainfall of 110 litres per square metre in a 24-hour period, overtaking a record that had stood since the year 1938, when 105 litres fell in a 24-hour period.
City authorities appealed to residents not to leave their houses during the storm as rainwater swamped some streets and flooded into cellars.