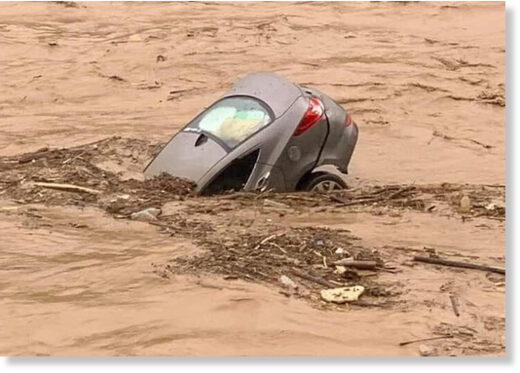 One baby died and dozens of houses were crushed as rain water and mud gushed into Ky Son District in Nghe An Province early Sunday.
Rainfall measured at 115 millimeters caused streams to overflow and pour down Ta Ca Commune early Sunday.
Fifteen houses were swept away while others collapsed.
A four-month old girl
was knocked off her mother's arm. Only the mother survived.