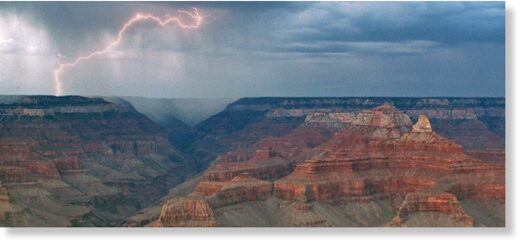 At least four hikers were injured after being struck by lightning while hiking in the Grand Canyon on Tuesday.
Around 2:50 p.m., the Grand Canyon Communications Center received a call that multiple people were struck by lightning at the Bright Angel Trailhead during a monsoonal thunderstorm, according to a press release.
Upon arrival, officials found a 30-year-old male and a 28-year-old female unresponsive. The woman received life-saving measures before regaining a pulse. The male regained consciousness without assistance, officials said.
Both victims were taken to the Flagstaff Medical Center as storm activity prevented air transport, officials said.