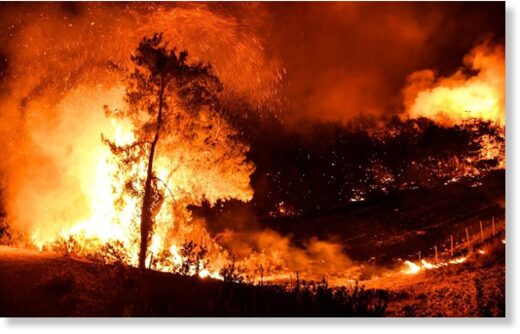 Three people have died in a massive wildfire in southern Turkey, where firefighters battled the massive blaze for a second day on Thursday.
Efforts to rescue 10 stranded people near the resort city of Antalya were ongoing, the country's AFAD disaster agency said.
More than 100 other people had to be evacuated, required medical treatment or suffered damage to property as a result of the fire.