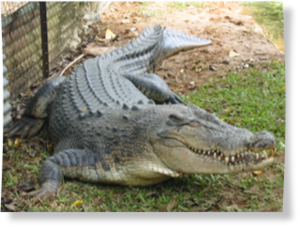 A four-metre crocodile seen by a fisherman near Stewart Island last week was spotted again early yesterday morning.
Environmental Protection Agency staff have warned residents to not swim in the waters near Garry's Anchorage until the crocodile is caught.
EPA spokesman Rob Allan said rangers had been patrolling the area near the south-west shore of Fraser Island since Saturday.
Mr Allan said crocodile sighting signs had been put up and EPA rangers would be placing traps in the area to try to capture the crocodile.