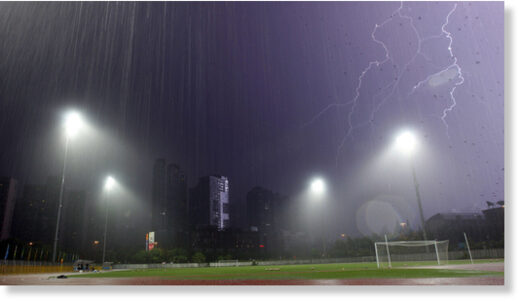 A women's soccer league match in Mexico ended in tragedy as two players were killed by lightning, while three others required treatment for severe burns and other injuries.
The game, which took place in Mexico's Tlahuac municipality on Monday, was interrupted by heavy rainfall after halftime.
The players were ordered to leave the field,
but five footballers returned to retrieve the ball. Tragically, lightning struck the pitch just as they stepped onto the grass.
The five women were immediately taken to a nearby hospital, where two of them died. The three others suffered second-degree burns, and were reported to be in a stable condition.