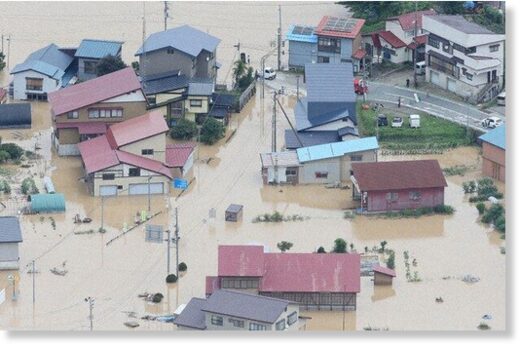 More torrential rain has caused flooding and mudslides in Japan following the disaster in southern prefectures that left over 50 dead or missing earlier this month.
Heavy rain has been falling in northern area of the country since 27 July. Several locations in Yamagata recorded more than 200mm of rain in 24 hours on 28 July,
including Tsuruoka, Nishimura, Oguni and Nagai, according to Japan Meteorological Agency (JMA).
Okura village in Yamagata recorded 95.5 mm of rain in 3 hours on 28 July, triggering landslides and rivers to overflow.
As many as 540 people were left isolated due to landslides in the area, according to a government spokesman.