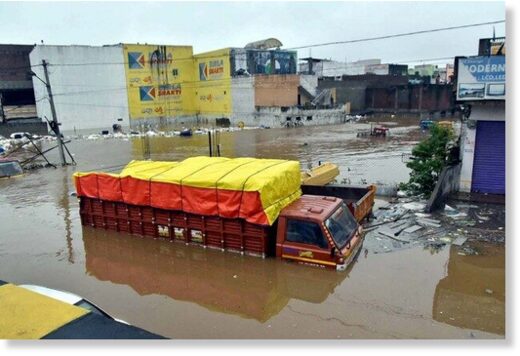 In the city's Barkas area, a man was washed away by the turbulent floodwater.
Heavy rain disrupted life in Hyderabad on Wednesday, causing severe waterlogging in several areas and submerging low-lying places. Traffic was also disrupted in several parts of the city.
At least
nine people,
including children, were killed in Hyderabad late on Tuesday after a wall collapsed due to the rain. The city has been receiving incessant downpour over the last three days. Hyderabad recorded 191.8 millimetres of rain in 24 hours till 8:30 am on Wednesday, according to
The Indian Express.
This is the highest rainfall that the city has received in month of October since 1903.