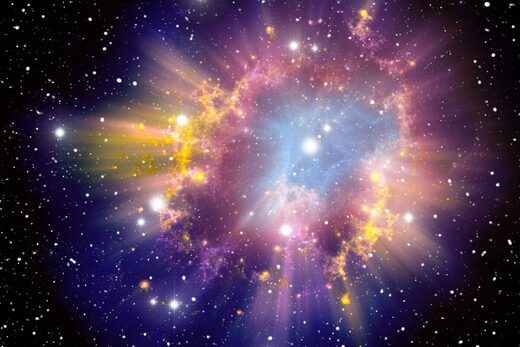 Cloud cover is increasing across the planet as the Sun's magnetic field continues to weaken, decreasing the outward pressure of the solar wind and allowing more cosmic rays to penetrate Earth's atmosphere.
This year's
record start
to the Northern Hemisphere
snow
season
is due to two factors:
1)
falling temperatures across the mid-latitudes, and
2)
an increase in cloud cover.
Both of these factors are linked to
low solar activity
, and while each impacts the other, factor
1
is mainly due to a weakening of the jet stream, with factor
2
predominantly the result of an influx of cloud nucleating cosmic rays.
Very briefly,
Galactic
Cosmic Rays are a mixture of high-energy photons and sub-atomic particles accelerated toward Earth by supernova explosions and other violent events in the cosmos.
Solar
Cosmic Rays are the same, though their source is the sun. Both
Galactic
and
Solar
Cosmic rays hitting Earth's atmosphere create aerosols which in turn seed clouds (
Svensmark et al
) — making them an key component in our weather and climate. Recent balloon flights by
spaceweather.com
and Earth to Sky Calculus reveal that cosmic rays are intensifying: