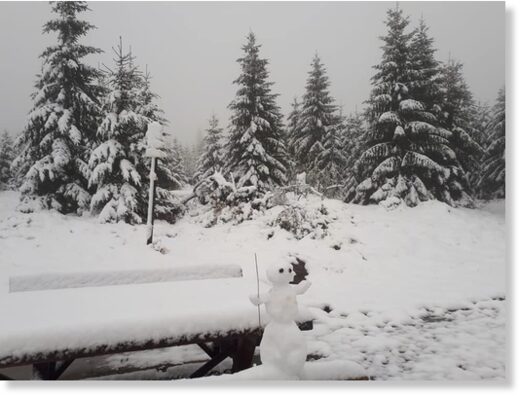 The current spell of cold brought on Saturday morning the season's first snow to the Czech mountains.
The first snow of this winter in the Czech Republic fell around the village of Kvilda in the Šumava mountain range in the southwest of the country on Friday night, Blesk.cz reported.
According to pictures from webcams, snowfalls were recorded as well at Bučina, Březník, Luzný and Klínovec in the Ore Mountains, the Czech Hydrometeorological Institute informed on Facebook.