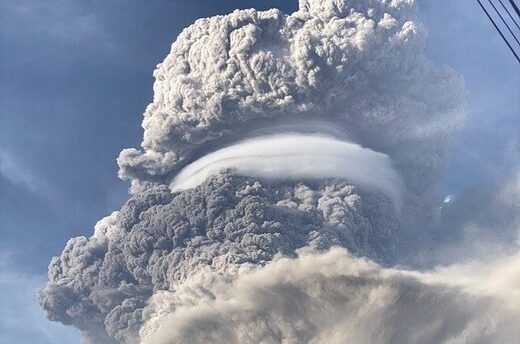 After days of stratospheric venting, explosive volcanic activity is continuing on the Caribbean island of St. Vincent, with the Volcanic Ash Advisory Center (VAAC) Washington warning of a volcanic ash plume rising to an estimated 44,000 ft (13,400 m) and COOLING the planet (take note Bill Gates, Earth doesn't need your risky egomaniacal intervention).
Particulates ejected above
approx.
10km -and so into the stratosphere- shade sunlight and reduce terrestrial temperatures — smaller particulates can linger in the upper atmosphere for years or even decades+ at a time.
As an example of how far a volcanoes influence can reach, SO2 emissions from La Soufrière have now been detected in Africa: