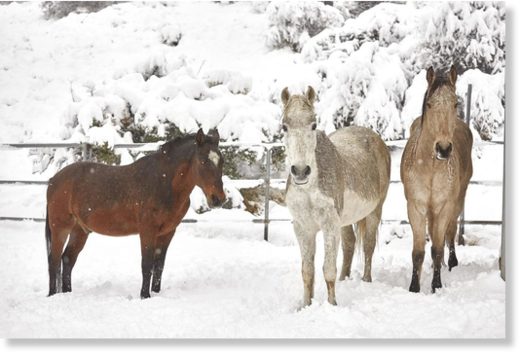 Heavy snow blanketed the Antelope Valley as a Thanksgiving storm hit
the high desert area
Thursday.
Palmdale saw more than a dusting of snow
as more than three inches covered the region.
Some parts of Lancaster saw upwards of 5 inches of snow.
"So we wake up, we look outside the window, and there's just snow. It's wild. It's crazy," said 16-year-old Christopher Romero.
Romero says he's never seen his Palmdale home covered in snow.
The snow was a welcome sight for him.