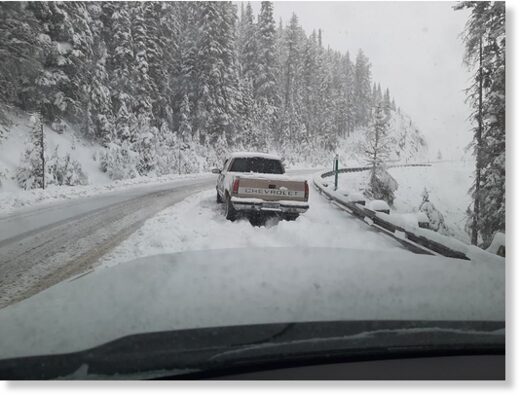 Is it the middle of June or the middle of January? That's the question some residents in parts of Idaho and Montana may have been asking this week as their communities were transformed into a winter wonderland.
With the summer solstice just days away, Old Man Winter ruffled some feathers across the northern Rockies by delivering a large helping of snow, with totals surpassing a foot across the highest elevations from Tuesday into Wednesday.
The Blaine County Sheriff's Office in Idaho said on Facebook that it was issuing a "felony warrant for Mother Nature for Illegal Dumping."
A storm total of about 10 inches of snow was measured north of Galena Summit while south of the summit, a total of 6 inches was measured.
The sheriff's office also responded to several stuck vehicles in the area.