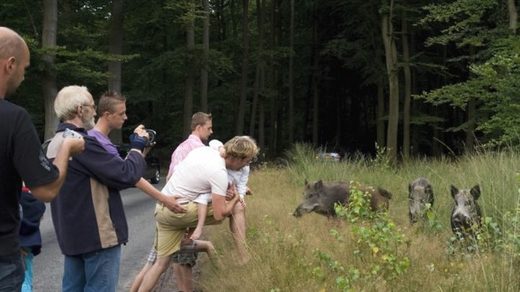 As many as 70 wild boar have died of an unexplained illness at a nature reserve in the eastern Netherlands.
Only about 20 boar die of disease in the Hoge Veluwe reserve annually, but
the figure so far this year is more than triple that
, the Omroep Gelderland public broadcaster reports.
Erik Koffeman of the Gelderland Wildlife Management Department says
the death rate is "unprecedented - experts have never seen anything like this before".
Wild boar are allowed to live in only a few parts of the country, in case they cause damage or disrupt traffic, and the
Hoge Veluwe reserve alone has a population of more than 6,000
, according to the local De Stentor newspaper.