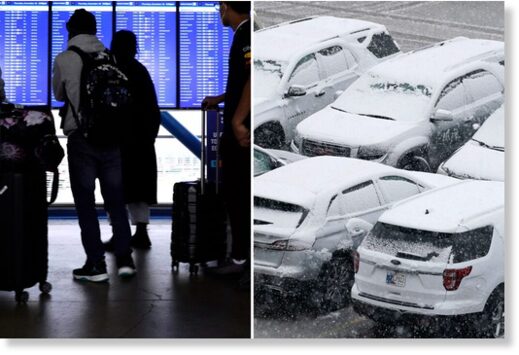 A Chicago snowstorm caused more than 1,000 flight cancelations as New Year travel mayhem worsens.
The winter storm is the latest blow to the travel industry as around
900 flights were canceled across the US
on Thursday due to the new Covid variant causing staff shortages.
On Saturday, over 1,000 flights were canceled in Chicago as a New Year's Day snowstorm made its way into the area.
At Chicago's O'Hare International Airport, 844 flights were canceled, while at Midway Airport, an additional 273 were axed.
By late Saturday afternoon on the East Coast, more than 2,600 US flights and nearly 4,600 worldwide had been canceled, according to tracking service FlightAware.