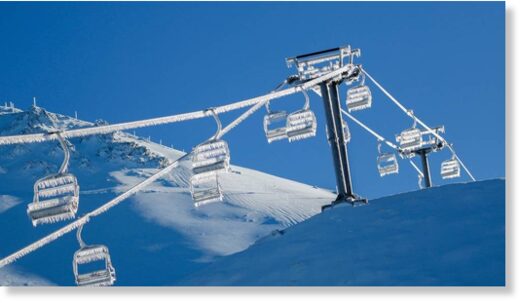 Mt Hutt has had a dumping of fresh snow and ice as the severe weather sweeps across the South Island.
Two to three months of rain pelted Canterbury in the space of a few days in the deluge.
Mt Hutt Ski Area manager James McKenzie said four to five metres of snow fell at the summit between Monday and Tuesday.
About 40-50cm has also fallen at the base.
He said they were having access issues getting to the top of the mountain and took a helicopter up.
"It was pretty impressive, right up to the top of our big wind fence up there.
"The Hutt is pretty much buried in snow at the summit."
McKenzie said the snow at the summit is crusted with ice.