Earth Changes
EXTREME FLOODING
YouTube
Sat, 29 May 2021 12:08 UTC
---
EXTREME FLOODING
YouTube
Sat, 29 May 2021 12:03 UTC
---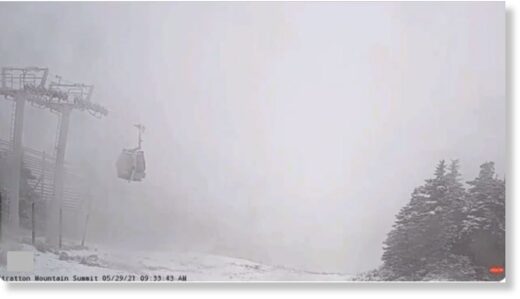 It was a rainy start to Memorial Day weekend in Boston on Saturday — and a snowy one in part of Vermont.
The peak of Stratton Mountain was blanketed in heavy, wet snow overnight Friday into Saturday morning,
canceling gondola rides, mountain biking, and yoga sessions at the Stratton Mountain Resort.
Snowfall during the spring isn't uncommon on the mountain,
but late May is unusual.
Andrew Kimiecik, a marketing communications specialist for the resort, said a small storm hit the mountain during the first week of May last year.
"One out-of-place storm in May isn't always unusual, but to see one this late in the month is a pretty uncommon occurrence," Kimiecik said.
---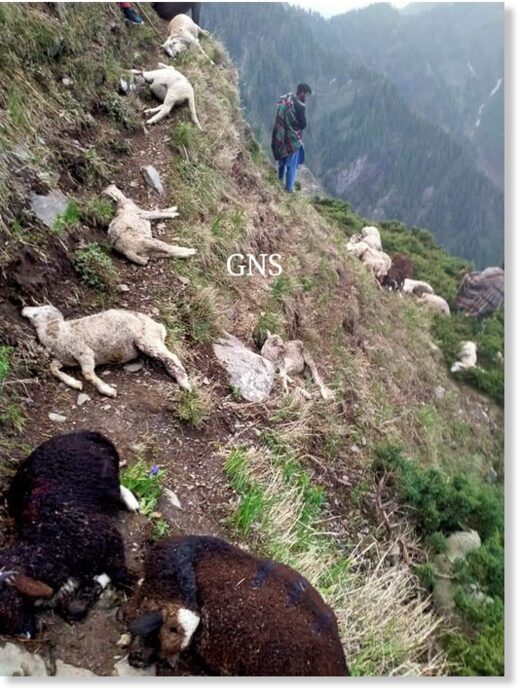 At least 70 sheep died due to lightning and thunderstorms at Kali Choti Dhok in Poonch district, officials said on Sunday.
They said that ten sheep were also injured in the natural incident late last night.
The flock belonged to Sthara Shaikh s/o Abdul Aziz of Lathoong Surankote and his relatives, they said.
The incident occurred when nomads along with herds were on seasonal migration towards Kashmir Valley, they said.
A police officer confirmed the incident to a local news agency, Global News Service (GNS).
Meanwhile, the affected have requested the authorities to provide them compensation within the shortest possible time. (GNS)
---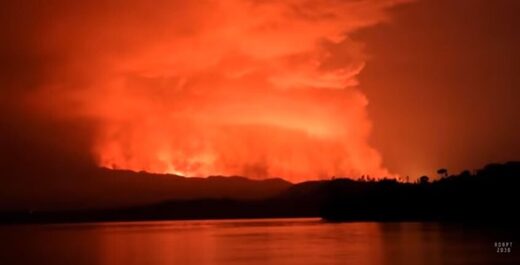 More societal changes from tectonic and volcanic activity requiring mass exodus from urban centers along with China massive crop losses from flood 2.0 to economic implosion. Welcome to another summer of movement.
---
CGTN
Sat, 29 May 2021 17:56 UTC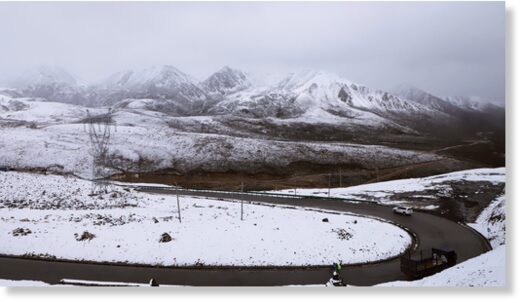 Located in Ganzi Tibetan Autonomous Prefecture in southwest China's Sichuan Province, Zedo Mountain is an important geographical boundary with the mountainous area to its east and the eastern part of the Qinghai-Tibet Plateau to its west.
The mountain is still covered by snow in late May when most part of the country has embraced summer.
---
EXTREME FLOODING
YouTube
Sat, 29 May 2021 17:34 UTC
---
EXTREME FLOODING
YouTube
Fri, 28 May 2021 17:19 UTC
---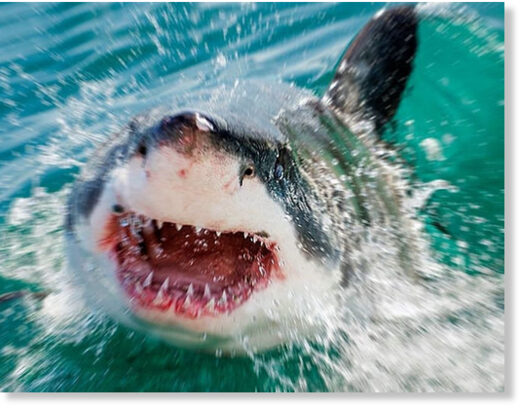 Rescue services in New Caledonia were Thursday searching for the body of a fisherman believed to have been killed by a shark
, following a spate of fatal attacks in the South Pacific territory this year.
The alarm was raised on Wednesday after fishermen told emergency services they had seen a shark attack a fisherman diving off a beach on the Nouville peninsula northwest of the capital Noumea.
"Our boat is still there but nothing has been found and no one has yet gone to the police or the gendarmerie to report a disappearance," Alexandre Rossignol, head of communications for civil defence, told AFP.
Witnesses recounted the attack to the newspaper
Les Nouvelles-Caledoniennes.
"It was very fast. We saw eddies on the surface, it was a shark that was attacking," one witness said. "We saw the fins flapping above the water and then nothing more."
---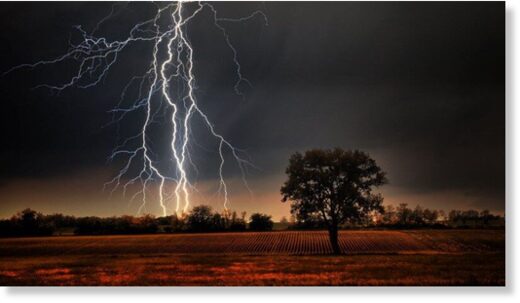 Three people were killed and five others injured when a lightning struck a house in Sala Visey commune's Koki village in Kampong Thom province's Balaing district on May 27.
District governor Vannak Sopheanit said all of the dead and injured were men aged 35 to 67. One of the injured was in critical condition.
"They were all workers hired to construct a road in the commune. When it rained, they ran to take shelter under a house nearby and was struck by lightning," he said.
According to a report from the National Committee for Disaster Management, in January-April lightning strikes killed at least 19 people and 21 cattles.
---