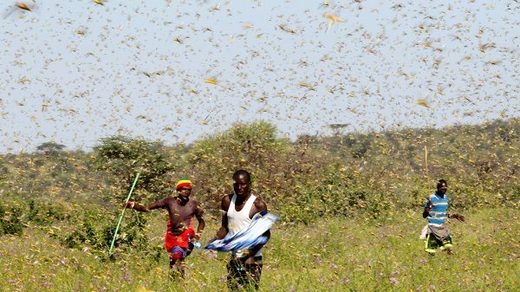 Swarms of desert locusts have been wreaking havoc in large parts of East Africa, Iran and Pakistan
, as desperate farmers struggle to fend off the marauding insects.
The most devastating plague of locusts in over 30 years is about to hit Africa and the Middle East
, according to Rome-based Senior Locust Forecasting Officer Keith Cressman.
The officer, who is employed by Locust Watch, a division of the United Nation's Food and Agriculture Organization, on Monday cited the organization's most recent report forecasting that new "extremely alarming" swarms of the insects were forming in the Horn of Africa.