New evidence that chemical contaminants are finding their way into the deep-sea food web has been found in deep-sea squids and octopods, including the strange-looking "vampire squid". These species are food for deep-diving toothed whales and other predators.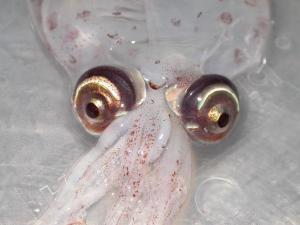 ©Michael Vecchione, NOAA
Close-up of eyes of Teuthowenia megalops, a cockatoo squid. Although not very muscular, the species is quite common in the deep waters off New England.