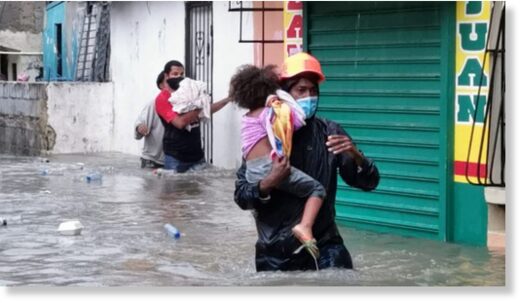 Strong winds of up to 85 km/h and heavy rainfall brought by Tropical Storm Laura have caused severe damage in Haiti and Dominican Republic, with at least 11 fatalities reported.
Some areas of the Dominican Republic recorded almost 300mm of rain in 24 hours
to 22 August. Several rivers broke their banks. Some of the worst of the flooding was reported in the provinces of Santo Domingo and Distrito Nacional (Greater Santo Domingo).
Four fatalities were reported as a result of either flood or wind damage. Around 1,000 people have evacuated their homes.
Power and fresh water supply to more than 100,000 people was interrupted.
In the neighbouring country of Haiti, authorities reported 5 fatalities in Sud-Est and Ouest departments. Later 2 further fatalities were reported.