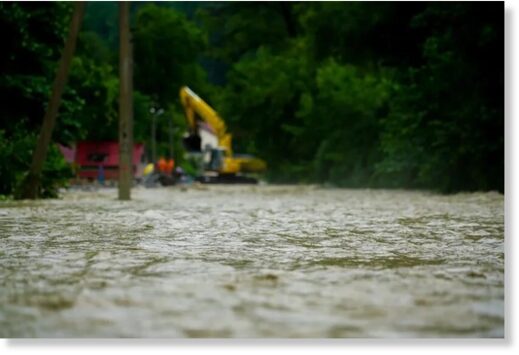 Authorities in Krasnodar Region of Russia declared a state of emergency after torrential rain caused flooding over the last 2 days. Strong winds and rough seas have also caused damage.
Heavy rainfall in the region began on 04 July 2021, worsening on 05 July. The Main Directorate of the Russian Emergencies Ministry for the Krasnodar Region,
EMERCOM, said that the coastal town of Dzhubga recorded 170 mm of rain. Veniamin Kondratyev, the governor of Krasnodar Krai, said some areas saw more than 2 months' worth of rain in a few hours.
The Khorota and Matsesta rivers, among others, both broke their banks.
The Krasnodar regional government declared an emergency due to flooding for areas of Sochi, Gelendzhik, Tuapse, Slavyansky, Seversky and Goryachy Klyuch. As of 06 July, over 660 homes and yards were flooded.