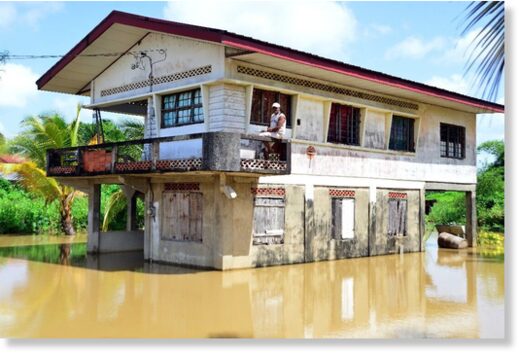 Thursday's torrential rainfall was bad, but yesterday's was worse as the swollen rivers in South and Central Trinidad over-topped and flooded villages in the Caroni plains and the South Oropouche lagoon.
The Met office issued a continued yellow level riverine flooding alert yesterday morning that was expected to last until 4 p.m. By 10 a.m. the Ministry of Rural Development and Local Government had noted floods in areas including El Carmen, Kelly Village, Las Lomas and St Helena.
The ministry said sandbags were being distributed and councillors from the respective districts were working to bring relief where it was needed and a full assessment team would be sent out to do damage assessments and needs analysis as soon as it was safe to do so.