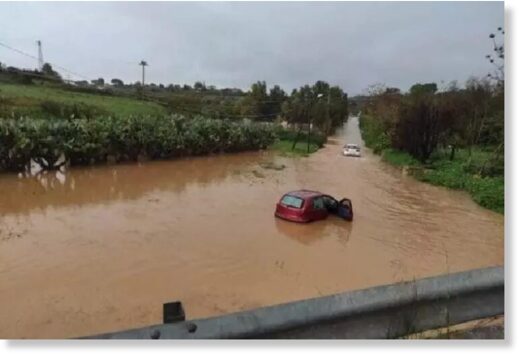 Emergency situation in Agrigento province of Sicily.
The Agrigento area of Sicily has been hammered by heavy rains leading to widespread flooding and landslides on the southwest coast of the Italian island.
The prefect of Agrigento, Maria Rita Cocciufa, has issued a "heartfelt appeal" to residents in the area, urging them: "do not get in the car and do not leave the house, the condition is of great, very great, risk due to the wave of severe weather that is affecting the northern area of the province of Agrigento."