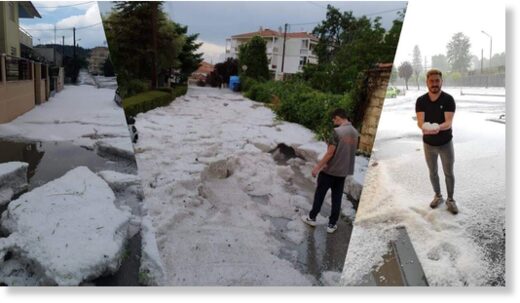 A major summer storm hit Greece, particularly Attica, where Athens is located, on Friday afternoon, battering the country with heavy rains.
The rainstorm seemed to come out of nowhere on Friday afternoon, as sunny, clear blue skies suddenly turned grey and cloudy in Athens.
Around 2:00 PM, torrential rains hit the region, bringing with them hail and lightning.
The rainstorm, which produced what is usually a month's worth of rain in Greece in just 40 minutes,
caused major traffic jams across Athens, and even left large swaths of the city without power.