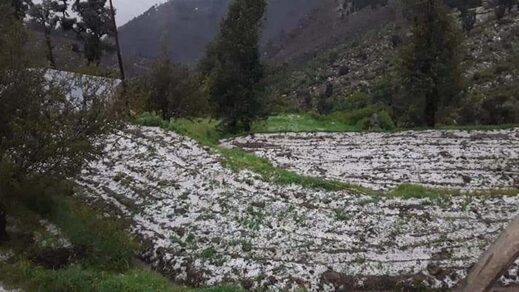 "Every time we go out for hoeing the maize saplings, the rain and hailstorms start. Till now, our net sown area of around 5 kanals of land has been devastated by unseasonal hailstorms four times," said an anxious-looking Guddo Devi.
The 26-year-old was preparing the firewood to make dinner for her three children while speaking about the calamity. She lives in the remote Pounsa hamlet in the Chenani Tehsil of Jammu's Udhampur district, and like her, many farmers in the surrounding areas of Udhampur have lost their crops to hailstorms.
In these winter zones, farmers often cultivate only one crop a year in the autumn, and this loss has left them anxious about surviving the cold months ahead.
Usually, it does not hail in Jammu in June!

This year, however, unseasonal rainfall and hailstorms have wreaked havoc in the region by damaging standing crops in hundreds of kanals (1 kanal is equal to 0.125 acres) in the winter areas of Udhampur district.