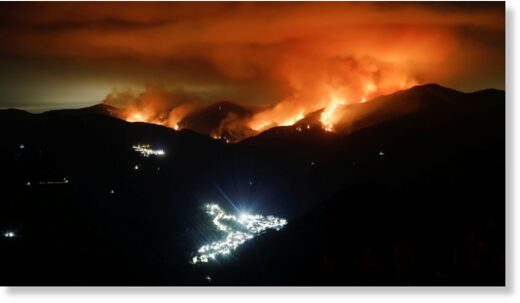 Two more towns have been evacuated and soldiers are being deployed as a wildfire continues to burn on Spain's Costa del Sol.
The battle is being made more difficult by "complicated terrain and the virulent behaviour of the fire", officials said.
The blaze - in a mountainous area above the resort of Estepona, popular with British tourists - has killed one emergency worker since it started on Wednesday.