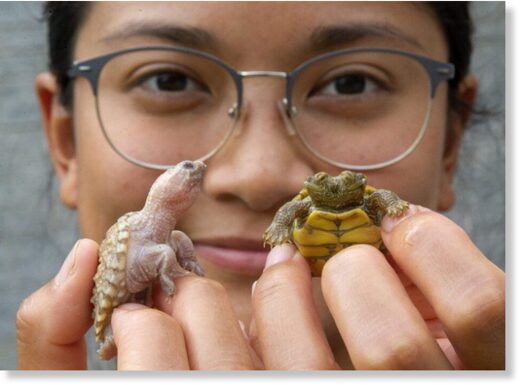 It's a hatching season unlike any other for the Turtle Team at the Upper Thames River Conservation Authority (UTRCA), whose main goal is to repopulate endangered turtle species like the spiny softshell turtle and others.
Scott Gillingwater, a species at risk biologist for UTRCA, says it's been a successful hatching season with the roughly 4,500 spiny softshell turtles they'll be raising --
and some unique newborns including a two-headed map turtle and six albino snapping turtles.
"That could be genetic, it could be pollutants, but I think the reason we're seeing more than typical is because we are being successful in our efforts. We're bringing in more eggs. There's always a higher chance the more eggs you have," said Gillingwater.