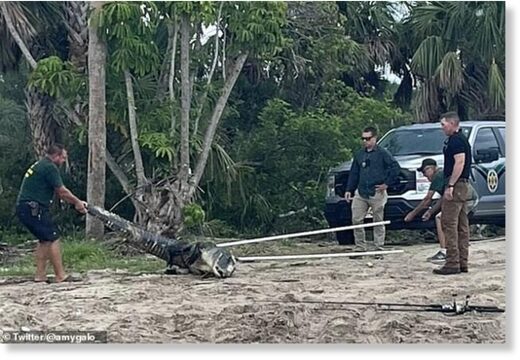 A 23-year-old had his arm amputated after he was attacked by a 10.5-foot-long alligator outside a bar in Port Charlotte, Florida, early on Sunday, authorities said.
The victim was bitten while standing outside Banditos Bar, which is situated next to a pond, per
The Daily Sun.
The local newspaper reported that emergency services were called to the bar at around 1:42 a.m., citing Charlotte County Fire and EMS spokesperson Todd Dunn.
The victim was taken by helicopter to a hospital in Fort Myers, where his arm was amputated, Dunn said, per the
Associated Press.