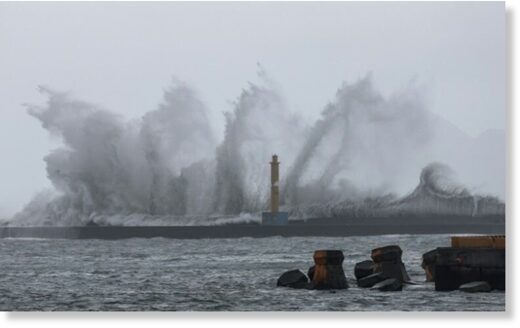 At least three people have gone missing following their fire truck was swept away by floodwaters after Typhoon Haikui hit the east and south of China, causing heavy rain and wind, state-run media reported on Tuesday.
A fire truck carrying nine people was swept away by floodwaters during a rescue operation in Chili Village of Yongtai County in China's eastern Fujian Province, Xinhua News Agency reported.
Six of them have been rescued so far, but three are still missing, it said.
Typhoon Haikui, the 11th typhoon of the year, made landfall on the coasts of China's Fujian Province and south China's Guangdong Province early Tuesday morning, bringing heavy rain and winds of up to 20 and 18 meters per second near its center.