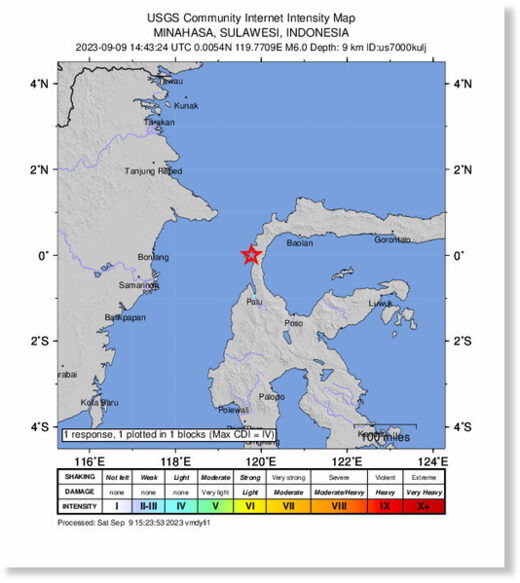 A shallow 6.0-magnitude earthquake hit near the Indonesian island of Sulawesi on Saturday, the United States Geological Survey said.
The tremor hit at 9:43 pm local time (1443 GMT) at a depth of 9.9 kilometres, according to the USGS.
Indonesia's geophysics agency (BMKG) reported no immediate tsunami but warned of possible aftershocks. It initially reported a magnitude of 6.3.
"I was having a good sleep (when the earthquake jolted). I jumped out of bed immediately," said Qamariah, a 41-year-old housewife in Central Sulawesi's Malei village.