Irene LoBaido has never hunted and has never shot an animal, but today, she packed a Smith & Wesson .357 Magnum in a holster on her left hip.
LoBaido was among local residents alarmed by a reports of an African lion on the loose.
"I feel I'm going to be carrying this until it's (found)," LoBaido said. "I hope I never have to use it, but I care about my horses and dogs."
LoBaido, 49, said she loaded her gun with hollow-point bullets to make certain she could take down a lion if needed.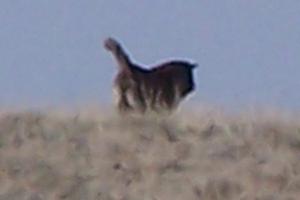 ©El Paso County Sheriff's OFfice
The creature was large and shaggy, but only photographed at a distance.