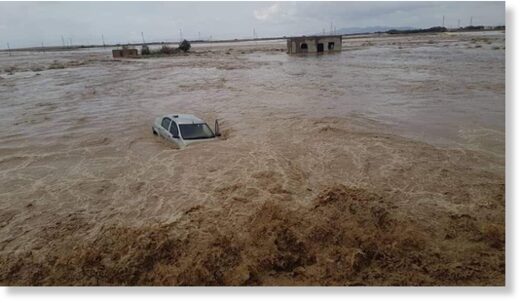 At least 2 people have died and dozens have been rescued or evacuated after flash floods in 9 provinces of Algeria from 24 May 2023.
Civil Protection teams carried out interventions including rescues and evacuations in the provinces of Algiers, Blida, Tébessa, Oum El Bouaghi, Tipaza, Boumerdes, El Tarf, Batna and Guelma. Houses were damaged or destroyed, vehicles swept from roads and transport severely disrupted.
In Guelma Province, a young person died in floodwaters in the municipality of Bou Hachana. Civil Protection rescued at least 30 people trapped by flood waters in the district of Héliopolis.