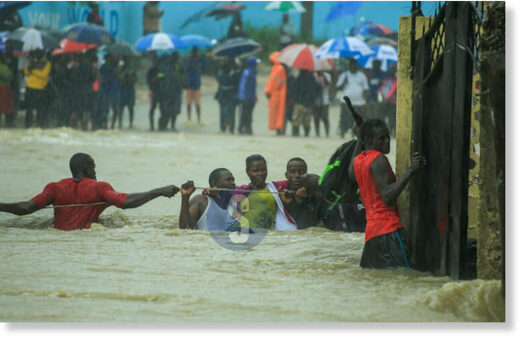 Heavy rains pounded the streets of Kenyan coastal city of Mombasa, with some passengers evacuated from a flooded bus by holding on to a rope amid chest-high water.
Others stood on top of the bus with umbrellas and raincoats as they waited for their turn to pull themselves to safety in Kisauni district, nearly 500 km (310 miles) from the capital Nairobi.
At least 46 people have died in flood-related incidents in Kenya since the rainy season began less than a month ago, according to aid group Save the Children. The toll is expected to rise.
Heavy rains followed by flash floods have submerged towns across East Africa, rendering hundreds of thousands of people homeless.