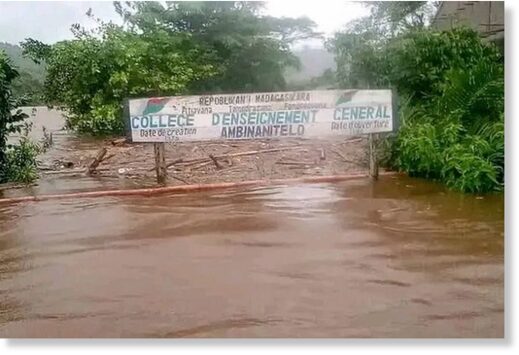 Several districts of Mahajanga, in the northwest of Madagascar, have flooded as well as the roads that connect them to the capital, Antananarivo.
Cyclone Cheneso continues to hit the island with
more than 15,000 people affected to date.
"I left my house because it was destroyed by the strong winds of the cyclone. The house tilted, so I ran away. My house was totally destroyed," said flood victim Bonne Fehy.