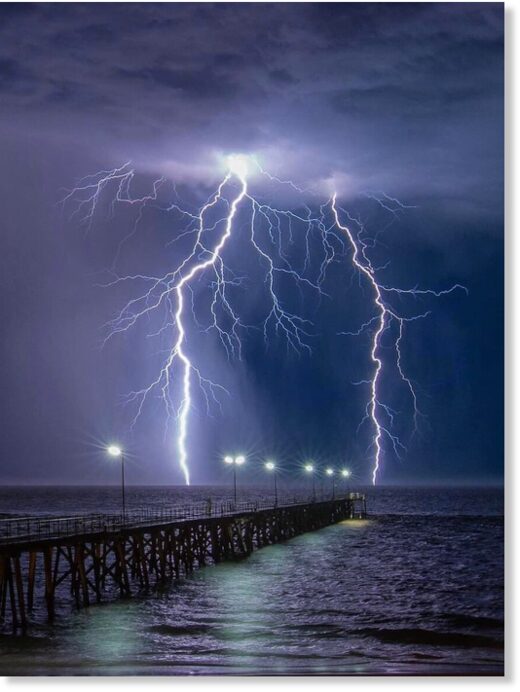 Thousands of South Australians have been left without power after the state was hit by a massive thunderstorm.
More than 65,000 lightning strikes hit Australian state of South Australia (SA) in the 24 hours to Wednesday morning as a large storm system passed through causing mass blackouts.
As of 06:00 am local time on Wednesday, more than 10,000 homes and businesses were still without power mostly in Adelaide, capital city of SA, and its surrounding towns.
Two bands of heavy rainfall hit between 09:00 p.m. and 10:00 p.m. on Tuesday night and between 03:00 a.m. and 03:30 a.m. on Wednesday morning, prompting a severe thunderstorm warning.