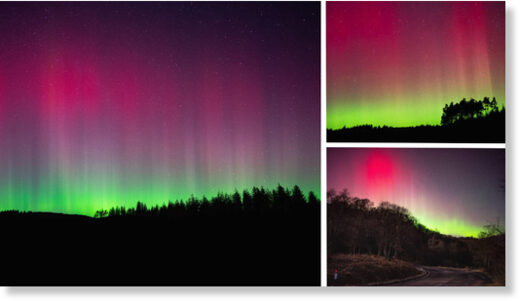 Dynamic patterns of glowing green, pink and purple have been spotted by stargazers as far south as Kent and Cornwall.
The natural light display, also known as an aurora, is typically seen in high-latitude regions around the Arctic and Antarctic.
It is formed by a solar flare erupting on the Sun, which releases electrically charged particles that collide with gas molecules in Earth's upper atmosphere.
The interaction emits green and red colours over our poles, meaning
in the UK the Northern Lights are often only visible in Scotland and parts of northern England.