New research shows increased temperatures and carbon dioxide levels are a threat to the Australian national icon, the koala.
Professor Ian Hume, Fellow of the Australian Academy of Science, and his students from the University of Sydney have been researching the effects of CO2 increases and temperature rises on eucalypts.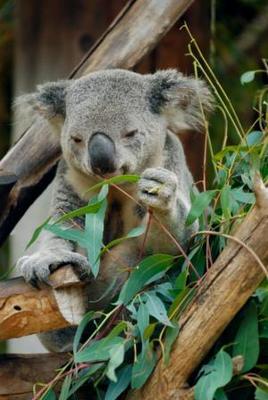 ©iStockphoto/Sawayasu Tsuji
Koalas are fussy about the species of eucalypts that they eat as different species contain different ratios of nutrients to anti-nutrients.
Professor Hume's group have shown in the laboratory that increases in CO2 affect the level of nutrients and 'anti-nutrients' (things that are either toxic or interfere with the digestion of nutrients) in eucalypt leaves. Anti-nutrients in eucalypts are built from carbon and an increase in carbon dioxide levels will favour the production of anti-nutrients over nutrients.