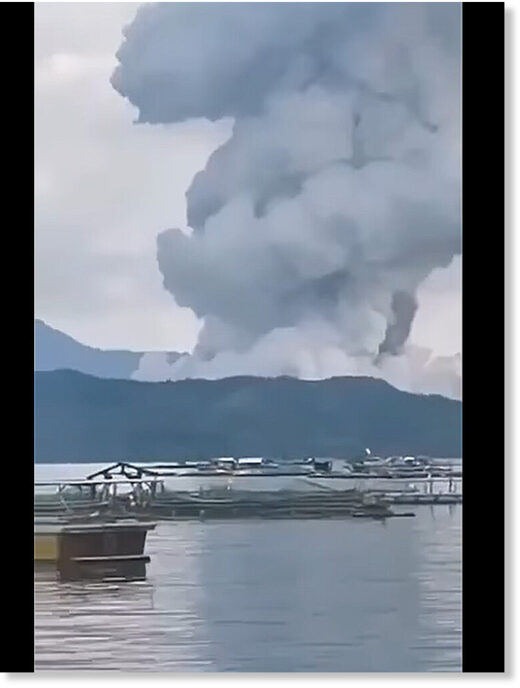 Smog containing gases from a restive Philippine volcano sickened dozens of students and prompted 25 towns and cities to shut their schools on Friday as a health precaution, officials said.
There was no imminent threat of a major eruption of Taal Volcano, which authorities said remains at a low level of unrest in Batangas province south of Manila. But they said its emission of sulfur dioxide-laden steam in recent days caused skin, throat and eye irritation for at least 45 students in nearby towns.
Classes were suspended in 25 towns and cities in Batangas to keep students safely at home. Some schools resumed online classes and home learning that were in wide use at the height of the coronavirus pandemic, officials said.