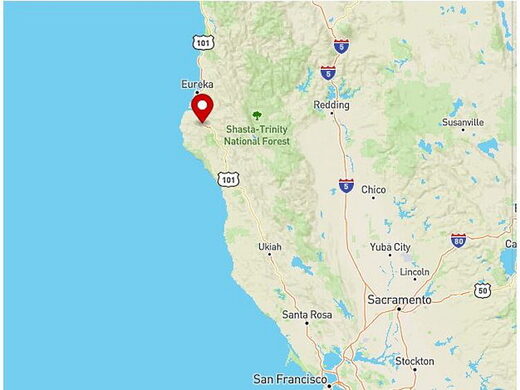 Northern California officials are back in clean-up mode after the
second earthquake
in two weeks struck the region Sunday morning, cracking walls and roads.
The 5.4 magnitude earthquake was shallow, striking at a depth of about 19 miles, the US Geological Survey (USGS)
said.
It was centered about 30 miles south of Eureka and 9 miles southeast of Rio Dell, the USGS said.
A
6.4 earthquake
also shook the area, about 125 miles south of the Oregon border, on December 20, resulting in two deaths.
Rio Dell Mayor Debra Garnes said the December quake also left 27 of the town's homes red-tagged - meaning they were unsafe due to damage - and 73 homes yellow-tagged. Some of the buildings were further damaged Sunday and may need to be torn down, she said.